Getting Back To Brook
A Weight Loss Journey
Join Brook Stephens as she takes on a year long health and wellness journey at Rejuv Medical. 
About 10 years ago, Brook took on a similar journey but the goal was a bit different.  She and her husband wanted to begin their family.  Within a year she was down 75lbs and 42 inches. Brook had gone from 315lbs and a size 24 to 240lbs and a size 16/18. She felt amazing. She was completing 5ks, running the Warrior Dash and feeling so damn good in her own skin. She was proud. Then the ultimate goal happened, she got PREGNANT! But with pregnancy comes a whirlwind of changes.  A less active lifestyle, gaining 40lbs and ultimately taking full advantage of all the excuses being pregnant ultimately can give you. After her 12 week maternity leave, Brook was diagnosed with post-partum anxiety and worked closely with a doctor to manage her symptoms. With the help of her close tribe, Brook has worked through and navigated many years of negative self talk and has a fresh new perspective.
About 10 years later, Brook was diagnosed with PCOS and a Progesterone Deficiency. Realizing Rejuv was her saving grace for getting pregnant and having a beautiful & healthy baby boy so many years earlier, she picked up the phone and called Rejuv to begin her next journey.  Getting Back To Brook.  
Follow along with Brook's journey as she takes you through the ups and downs of her story.
If you or someone you know is wanting to begin their own health and wellness journey – give Rejuv Medical a call.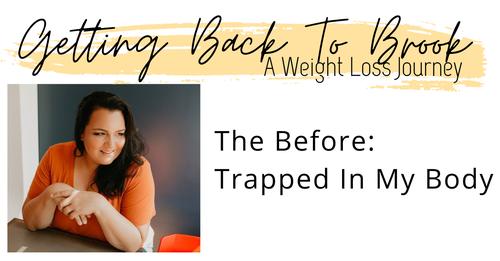 "With every staircase, every long walk, my body just screams at me. Whether I'm profusely sweating and out of breath, or I start to feel pains in my legs, feet and lower back, walking anywhere is a challenge. Sometimes I feel like one of those robots when you try to use the very last bit of their battery life. You start out all bells and whistles and a few steps in, you feel the power draining out of you until you have to stop."