Internal Medicine Clinic – Rejuv Medical of Saint Cloud, MN
Internal Medicine or General Medicine Specialists of Saint Cloud, MN deal with the prevention, diagnosis, and treatment of adult diseases. James Baumgartner, M.D. is an Internist Physician and board certified in Internal Medicine. When several severe illnesses strike all at once, Internal Medical Physicians can provide solutions for patients by providing discovery, care, testing, treatment and knowledge regarding complex multi-disease symptoms.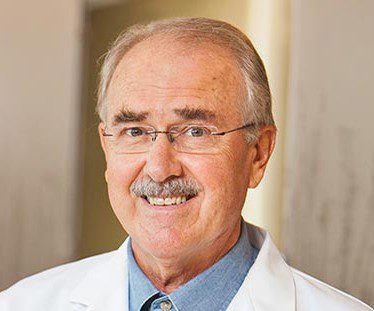 James Baumgartner, M.D.
Board Certified Internal Medicine Physician
Dr. Baumgartner is a board certified Internal Medicine doctor with over 30 years of experience and 10 of those years in the St. Cloud area at the former Allina Medical Clinic. If you're looking for a new Primary Care physician or have Urgent Care needs or suffering from issues with sleep, headaches, obesity/weight management, skin irritations, mental health, wellness, disease prevention/management, or other ailments, Dr. James Baumgartner is here to help. He takes a personalized care approach that is essential for best outcomes. Dr. Baumgartner will also be working with our talented and passionate Nurse Practitioners, Health Coaches and Medical Fitness Specialists at restoring your health.
Primary Reasons to Visit an Internist
Endocrinology – addresses malignant or benign endocrine tumors, thyroid cancer, endocrine
Cardiology – cardiac care for patients with co-existing heart diseases, and cardiovascular
Gastroenterology – addresses diseases that affect the gastrointestinal tract which includes organs
Medical oncology – the diagnosis of any human cancer. Therapies include surgery, chemotherapy, radiotherapy, and other modalities
Hematology – branch of medicine that focuses on the diagnosis, treatment and prevention of diseases related to the blood
Complications of cancer and its therapies
Complications from cancer, general endocrine disorders and more
Pulmonology – branch of medicine focusing on diseases involving the respiratory tract
Infectious disease and more…
This is "Family" Medicine (A Father / Son Team)
Why Internal Medicine?
Patients who experience fatigue, weight loss, chest pain, disorientation, confusion or change in conscious state tend to be candidates for internal medical intervention. Specifically, when they have seen other physicians and single-organ-disease specialists who have been unable to pin-point the root-cause of the illness or disease. Rejuv Medical will both diagnose and provide treatment recommendations for cancer, infections, and diseases affecting the kidneys, joints, heart, and blood. They are also trained to provide care for patients experiencing issues with the digestive, respiratory and vascular systems.
The Role of Internal Medicine
Internal medicine patients are often seriously ill. Their undiagnosed symptoms tend to be very complicated and require the expertise required for complex investigations to find solutions. At Rejuv Medical, James Baumgartner, M.D. may manage serious acute illnesses that affect multiple organ systems at the same time in a single patient, and he is qualified to manage multiple chronic diseases or "comorbidities" that a single patient may have.
Internist vs. Family Practice Physician
Internist, not to be confused with' "interns," are investigative physicians. Although internists may practice as a Primary Care Physician, they are not family physicians, family practice physicians, or general practitioners. James Baumgartner, M.D.'s primary focus is directed in the prevention, detection, research and treatment of adult illnesses.