Treat lines & wrinkles.
Injectables
Botox / Dysport & Fillers
Look as young as you feel! Explore your options to restoring a more youthful, vibrant appearance! Areas we treat:
Forehead Wrinkles
Frown Lines
Crow's Feet
Lines between Brows
Under Eye Dark Circles
Lip Lines & Wrinkles
Drooping Jowl Line
Smile/Laugh Lines
Enhance Cheek Volume
Adjust Nose Shape
Restylane Kysse Lip Filler
Restylane® Kysse is an FDA-approved filler designed exclusively for lips, lip lines, and to smooth wrinkles around the upper lip. It restores hyaluronic acid to the lips, providing flexible movement and natural-looking volume. The FDA reports 78% of recipients rated continued improvement in lip appearance 12 months after treatment.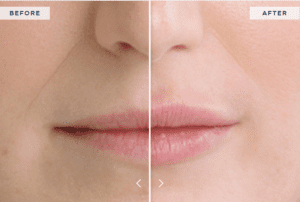 What Is Botox/Dysport vs Dermal Fillers?
Botox and Dysport work to improve the appearance of fine lines and wrinkles by turning off the nerves that allow the muscles to fire when smiling, talking, laughing and expressing ourselves. The result is a natural expression that helps prevent deeper facial lines and wrinkles.
Dermal fillers help diminish facial lines and restore volume and fullness in the face. They are very helpful in early signs of aging and can prolong ever needing invasive surgical treatments.
Many patients use a combination of Botox, Dysport and Fillers to decrease the appearance of wrinkles and increase the loss of facial volume to further enhance vibrancy and a youthful appearance. Initial results are visible immediately after your procedure, lasting 3 – 20 months, depending on the specific product used.
BOOK YOUR FREE CONSULTATION!
Includes consultation & skin assessment.
After filling out the form below, please call your preferred location to schedule.
How Can We Help?
We Would Be Happy To Meet You And Learn How We Can Help You.