Thank you for your interest in Rejuv Medical.
A member of Team Rejuv will be reaching out to you shortly. If you are looking to schedule an appointment in the Waite Park clinic, please call 320-217-8480 or our Edina location at 952-777-3899.
About Us
Restore Your Health.  Rebuild Your Body.
At Rejuv Medical, we are redefining healthcare and how we treat chronic pain, injuries and degeneration like arthritis.  Our healthcare providers are national leaders in each of their prospective fields of practice.
Our healthcare model maximizes your results through the integration and optimization of healthy overall lifestyle changes and movement patterns. Your healthcare plan is carefully crafted to place you in an environment where expert providers can pinpoint the root cause of your specific needs.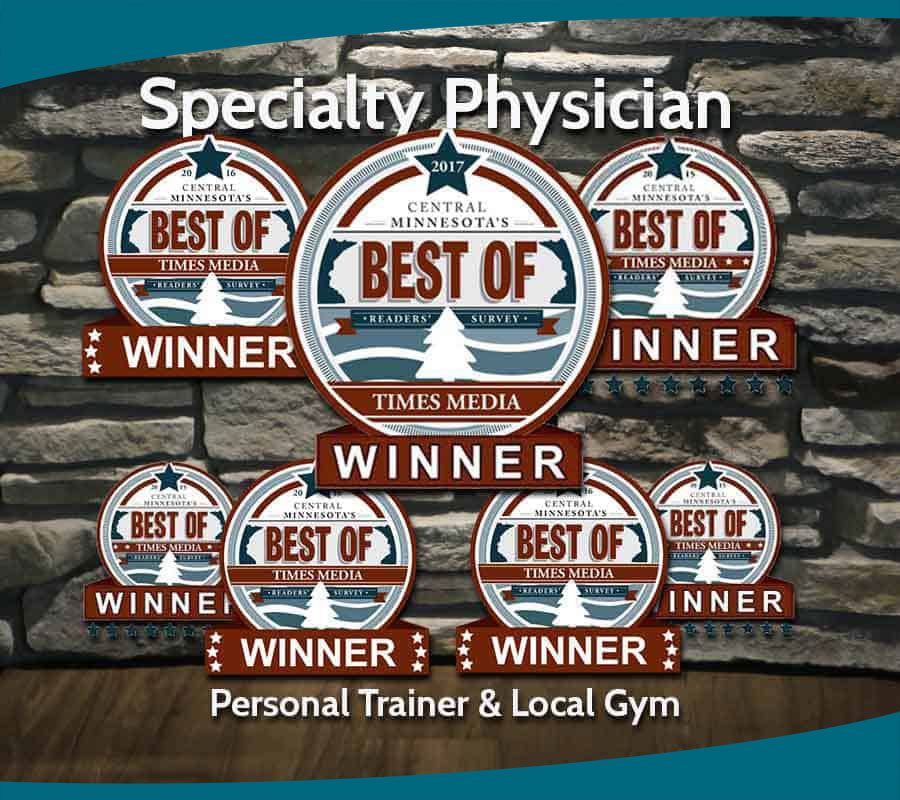 Services
The Rejuv Advantage
We use non-surgical treatments for injuries, arthritis and degenerative conditions that provide pain solutions.
We prevent, diagnose, and treat adult diseases to improve and maintain your health.
  We use advanced stem cell and platelet rich plasma procedures for regenerative treatment options.
We treat orthopedic and sports medicine related injuries and create an individualized plan of care.
We determine how and why illness occurs and restore health by addressing the root causes of disease for each person.
We welcome all levels of fitness and have comprehensive plans to help you improve your fitness and health goals.