"BECOMING THE BEST VERSION OF ME" SERIES
Patient Story: Ali
From Limping To Leaping: The Joint Support Supplement That Gave Me Back My Mobility
This past year, I made a conscious decision to become the best version of me.  Like, legit-for-real changes, especially the ones that were glaringly evident I needed to change but didn't want to because, let's face it, it's uncomfortable, it's not fun, and it's my security blanket.
First on my list – the ever so much fun physical, complete with a full lab workup.
Second to tackle – my acute, chronic low back pain thanks to collisions on the volleyball court and an auto accident that was NOT getting better despite everything I tried "at home".  Stretching, inversion tables, massage therapy, OTC pain relief patches, along with a myriad of other at home remedies were not cutting it, so I turned to the providers of Rejuv Medical and asked them what I could take to help alleviate my pain and inflammation.  They recommended the REGENERATE Joint Support and REGENERATE CollaReGen supplements.
I started taking the supplements that evening.  At the end of the week, I woke up in the morning and threw my legs over the bed prepared to make my wincing, limping trek to the kitchen to make coffee.  I stood up and started WALKING without limping and low back pain.  Whoa, I thought, how is this possible?  I started mentally reviewing all that I had done differently that past week, but the only thing that had changed is that I added those two REGENERATE supplements to my repertoire.  I was both stunned and amazed!
Today, I am able to sleep, sit, walk and run without noticeable low back pain.  This has been a game changer for me. And, it doesn't stop there.  Rejuv Medical is able to treat pain, injury and arthritis with a host of regenerative treatments that use your own body's natural healing process to restore and optimize your body.
If you're experiencing joint pain and / or inflammation, make these supplements your first line of defense and then call to get an appointment to get evaluated for further treatment.  Unlike corporate healthcare (read, sickcare), Rejuv Medical's entire healthcare model is all about whole healthcare and optimizing the entire body so you can live your healthiest, brightest, pain free life. 
It's a breath of fresh air in our stagnant healthcare system.  Call 320-217-8480 today to see how they can help you go from limping to leaping without drugs or surgery!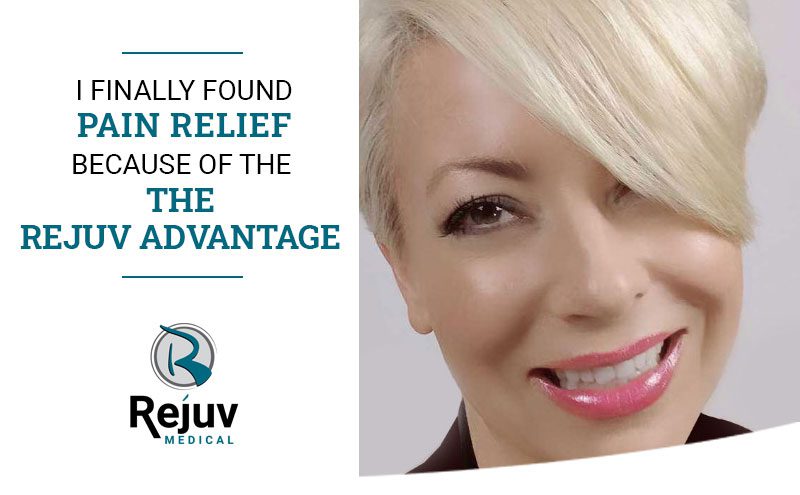 How Can We Help?  Schedule Your Consultation.
Dr. Baumgartner Talks About How You Can Alleviate Low Back Pain
If you suffer from acute or chronic low back pain due to injury or arthritis, you can find relief without going under the knife, or getting steroid injections that damage your body.
Esthetics Is Open!
Did you know your skin is the largest organ on your body?  Just like our regenerative medicine for the body, the same holds true with our regenerative Esthetics.  Explore infrared wraps, body contouring, plasma pen, facial PRP and more, then schedule your consultation!
Personal Training
Tailored workouts and nutrition that's right for you and your goals.  Get A FREE Session…